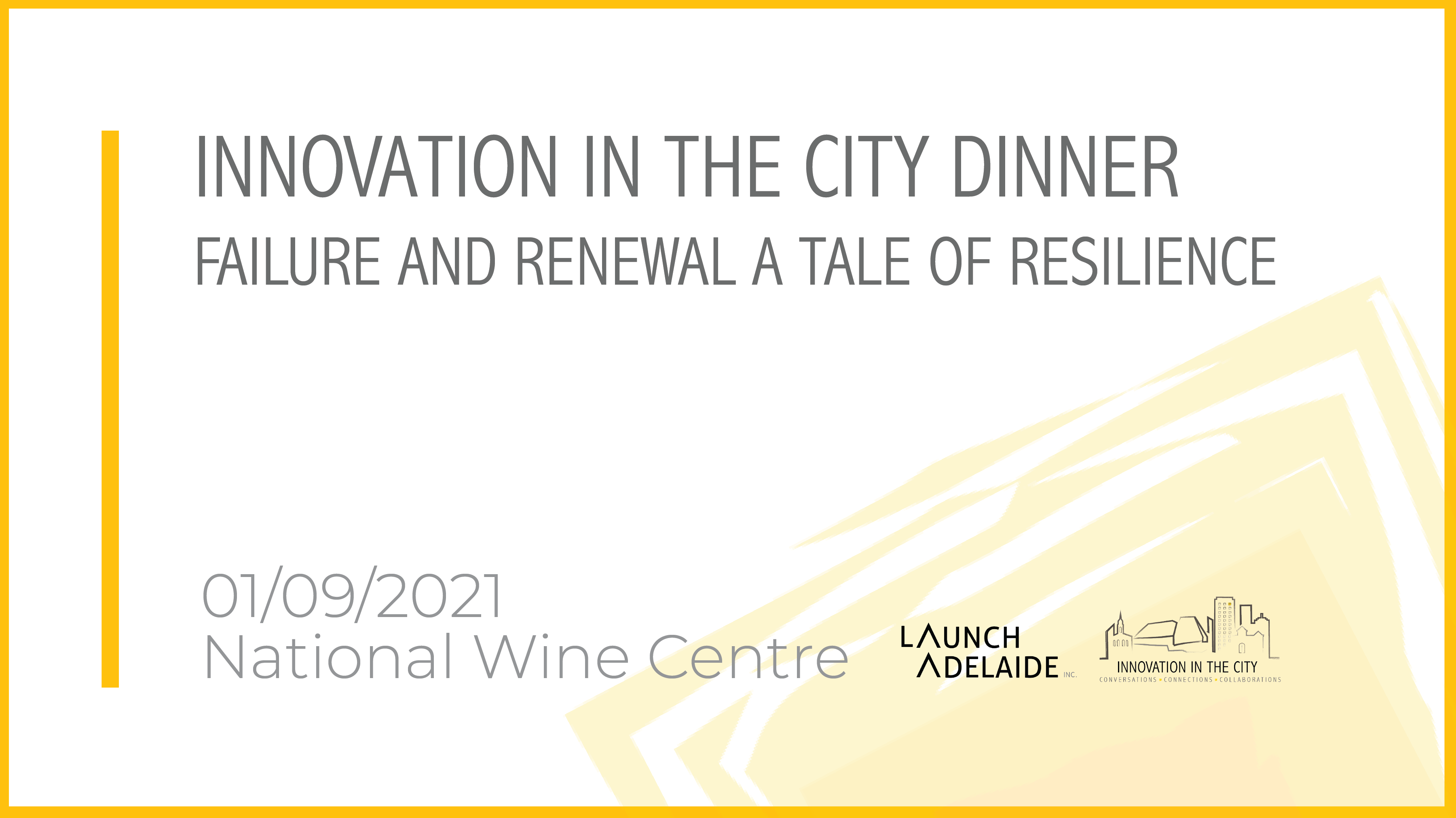 Failure and renewal a tale of resilience
About this Event
1/09/2021
FAILURE AND RENEWAL, A TALE OF RESILIENCE
Join us on the 1st of September at 6.30 pm at the award-winning National Wine Centre to learn more about failure and renewal.
We have secured the following amazing humans to be part of an in-depth panel that will be moderated by Kristian Livolsi, and they include;
Elaine Stead, Venture Capitalist, Human VC
Peta Ellis, Human Transformation Architect, EiR, Tribe Global (zoom)
Jeremy and Jodie Hawkes, Bowhill Engineering
I am positive that the discussion will include courage, persistence, grit, ambition, fears, self-doubt, success, self-belief, and humility.
Tickets are strictly limited, and as always include a sumptuous three-course dinner with drinks available from the bar.
We look forward to seeing you on Wednesday the 1st of September
BOOK TICKETS