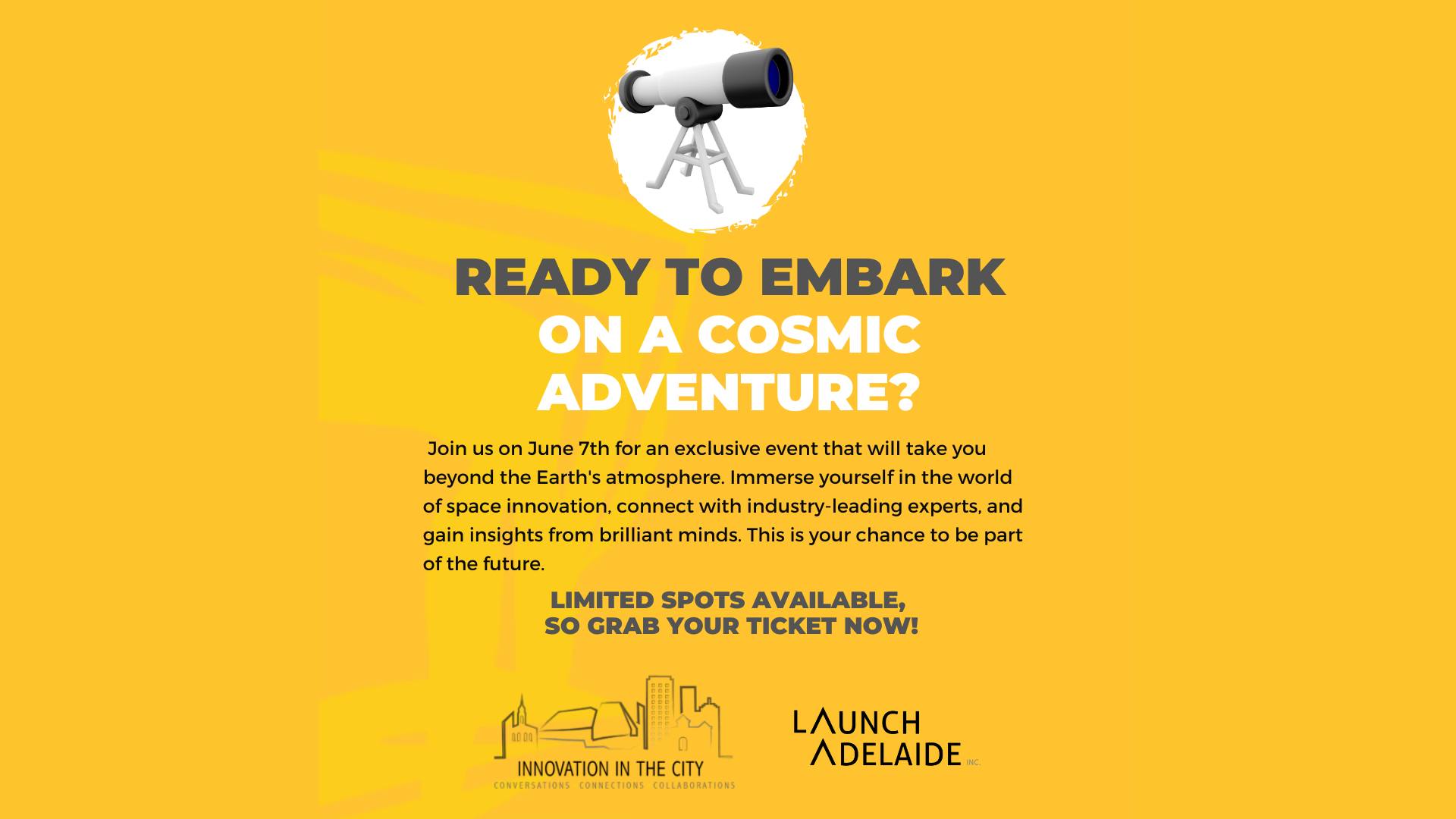 Unleash the Infinite Possibilities: Journey into Space
Ready To Embark On A Cosmic Adventure?
Date and time: WEDNESDAY, JUNE 7, 2023
Location: The Original Coopers Alehouse
About this event
Prepare to be enthralled as Terrence Lim, Managing Director for ASEAN and Pacific region at Hexagon Manufacturing Intelligence, takes the stage. He will share the fascinating story of how Hexagon enabled the success of the first Space Shuttle mission, as well as numerous other rocket and shuttle launches since then. Discover the groundbreaking technologies that have propelled us into the realm of space exploration.
But that's not all! We are honoured to welcome back four Australian Space startups who recently embarked on an overseas trade mission.
Join:
Kelly Yeow, Co-founder of Blue Dwarf;
Lloyd Jacob Lopez, Founder of Hex20;
Dr. Tony Scoleri, Founder of AIcraft; and
Ram Kuppusamy, Founder of Spaceangle,
as they present their innovative businesses and share their invaluable experiences.
The event will be held at the prestigious Original Coopers Alehouse, conveniently located at 316 Pulteney St, Adelaide South Australia. Arrive at 6:00 pm to indulge in a sumptuous 2-course meal, carefully crafted to satisfy your culinary cravings. Please note that drinks will be available for purchase at your own expense.
Immerse yourself in an atmosphere of knowledge exchange, collaboration, and inspiration as you engage in networking opportunities with like-minded business leaders. And don't forget to come prepared with your burning questions, as we've reserved dedicated Q&A time for you to interact directly with our esteemed speakers.
Tickets for this exclusive event are priced at only $49.00 per person. Secure your spot now and be a part of this transformative evening. Ignite your passion for innovation and join us as we explore the wonders of the Space industry.
Don't miss out on this remarkable opportunity. Book your ticket today and get ready to embark on a journey that will expand your horizons and spark your imagination!
BOOK TICKETS