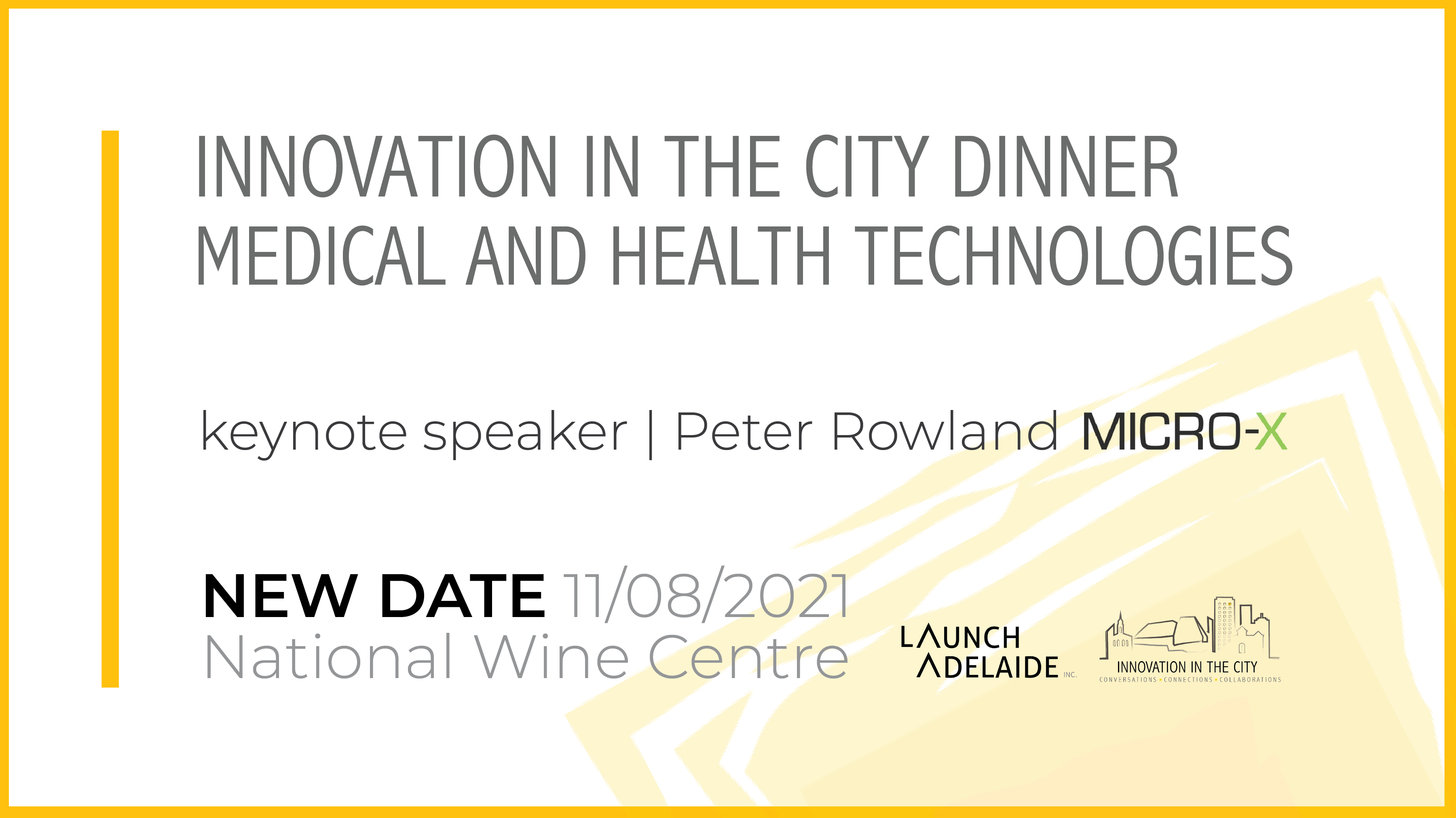 Health
About this Event
11/08/2021
SPEAKERS AND PANEL DISCUSS HEALTH
Join us on the 11th of August at 6.30pm at the award-winning National Wine Centre to learn more about Innovation in the Health and Medical Technologies Industry.
Our keynote speaker is Peter Rowland, Managing Director and founder of Micro-X Ltd, an ASX listed high technology company that is developing and commercialising a range of innovative lightweight x-ray imaging systems for global medical and security markets, using proprietary carbon nanotube field emission technology and electronically controlled, miniature x-ray sources.
Peter has been involved in high-technology product development for his whole career, initially as a design engineer and project manager in the defence and aerospace industry in the UK and then as Director of Business Development for BAE Systems in Australia.
He has over ten years of experience in the medical devices industry as Managing Director of ASX-listed Ellex Medical Lasers and more recently as Vice President of Biolase Inc, a Californian-based, NASDAQ-listed medical devices supplier to global markets.
Visit Peter's LinkedIn here https://www.linkedin.com/in/peter-rowland-553b969/
We are very excited to hear Peter take us through his journey and insights into the industry and share the exciting advancements that Micro-X is deploying around the world.
Tickets are strictly limited, and as always include a sumptuous three-course dinner with drinks available from the bar.
We look forward to seeing you on Wednesday the 11th of August
BOOK TICKETS