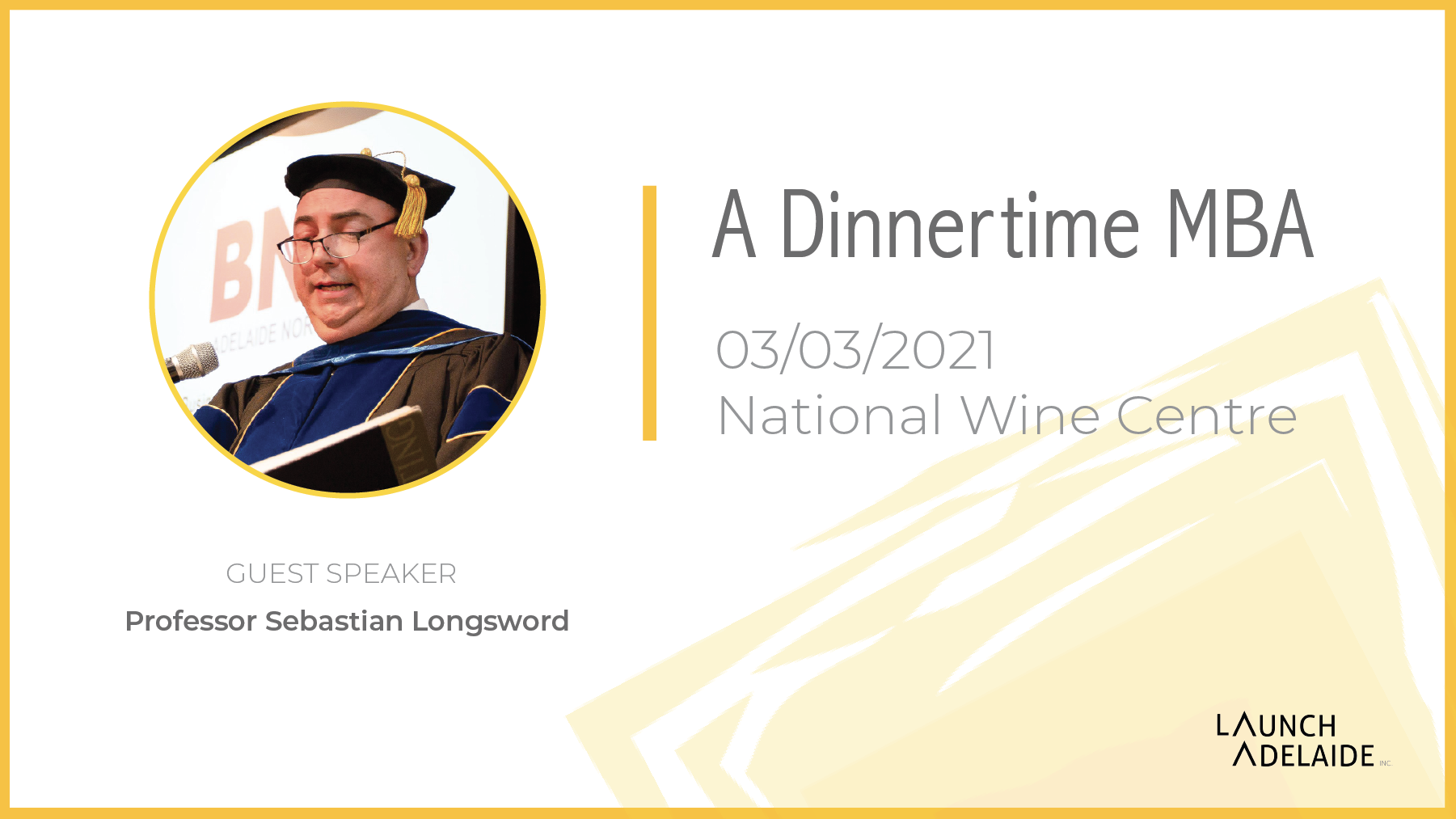 A Dinner Time MBA
Congratulations to the IITC Class of March, 2021 who graduated from the MBA School of MBA Credentials Authorised by Professor Sebastian Longsword.
That's right folks it was Fringe Fever at the IITC event on Wednesday 3rd March.  As usual a great turnout by members and guest although this time with a twist.  It was a tough hour of learning by members on all things MBA related.  The Professor ensured he covered every policy and principle spinning the wheel of MBA covering Management, Sales and Marketing, HR, Accounting, Logistics, Governance and Leadership.
Our graduating members (some surprised they passed) each received their MBA Expediated Learning Certificate after an entertaining great presentation, a lovely three-course meal and a few exceptional Aussie wines hosted by the National Wine Centre.
IITC would like to thank all its members for attending, Professor Longsword for his educational seminar, and Globalex – Tax & Legal for sponsoring this festive fringe event
If you would like to become a member of IITC then please sign up here.
Our next event is on 7th April 2021 and tickets are now on sale.  The topic is Artificial Intelligence and IT.    AI and machine learning were the hot buzzwords in 2020. In 2021, post-pandemic world there are a number of trends and issues around the growing use of artificial intelligence and machine learning technologies. Revenue generated by AI hardware, software, and services is expected to reach $156.5 billion worldwide this year
About this Event
03/03/2021
A DINNER TIME MBA
On Wednesday, March 3, Innovation In The City is going to "mix things up" a little, with a very special event: A Dinnertime MBA.
This is a Benefactor Member Event but is open to the public. Benefactor Members get this event free of charge as part of their membership. If you want to know more about please visit our website innovationinthecity.com/membership
For this special event, we have secured the services of Professor Sebastian Longsword from Adelaide's MBA School Of MBA Credentials, to deliver a nighttime version of his special Master of Business Administration sessions he is running throughout the Adelaide Fringe.
The Professor wants South Australia to become the MBA state and in this 60-minute presentation, which includes his commencement speech, coursework, and graduation ceremony, you will earn your MBA while enjoying fine food and wine in the company of people from Adelaide's entrepreneurial and innovation community. On the topic of wine, the Professor is the person behind Wine and Book Pairing; an elective where business books are paired with wines to encourage students to read more and have a deeper, sensorial connection to the texts.
These events sell out quickly and the Professor is keen to underline that selling out is not what his institution has done but abbreviating the MBA course to one hour. You will need to be the judge of that.
The Professor is a good-natured person who will entertain you and help make another memorable night of networking.